Tax consultants in France: Presentation
01.09.14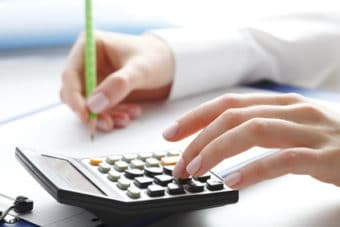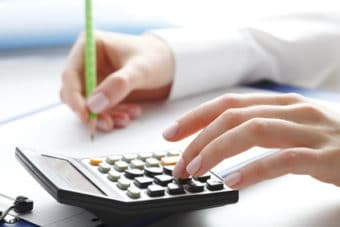 How does one become a tax consultant ("expert-comptable") in France?
Training for tax consultants in France is divided into three steps:
After three-year university training in accounting and business management, the prospective tax consultants have to successfully graduate in accounting and management ["Diplôme de Comptabilité et de Gestion (DGC)"].
The "DGC" is followed by another two-year study in order to obtain a higher-level degree in accounting and management ["Diplôme Supérieur de Comptabilité et de Gestion (DSCG)"].
There are two ways to obtain the DSCG degree: students can either take a university course or register in a specialized – public or private – management school. These specialized management schools are accessible for students either directly after high school graduation or, like elite business schools, have very strict selection procedures and sometimes admission exams. However, the DSCG degree can also be obtained after professional training with relevant work experience. Graduates with a DSCG degree therefore have very different backgrounds and have not all received the same training.
After passing the "DSCG", candidates begin a three-year training program with a French tax consulting firm. Twelve months of this training period can also be completed abroad or in a company. In addition to this practical training, the students attend classes. After having completed this last step, the candidates are allowed to take the French tax accountant examination ["Diplôme d'expertise comptable (DEC)"]. Finally, the candidate has to complete a Master's thesis, which has to be submitted to an examination committee.
In order to be accepted as a tax consultant in France, the professional has to take an oath before the local Chamber of tax consultants swearing to practice his profession conscientiously, honorably, honestly and in compliance with applicable laws and regulations.
The training of a French tax consultant is largely comparable to the training of a German tax consultant, as the theoretical part has to be completed along with practical training before being permitted to take the graduation exam.
In Germany, however, candidates don't have to write a Master's thesis. Furthermore and unlike in Germany, graduated law students in France who don't have an additional academic background in accounting are not permitted to take the final examination. Therefore, in France, complex issues in tax law and representation and defense before financial courts in tax matters are mainly handled by lawyers who are specialized in tax law.
What is the role of a tax consultant in France?
A French tax consultant can either work as a self-employed consultant in a tax consultancy firm or as an employed consultant in a company. The field of activities of a tax consultant covers accountancy for professional clients, the preparation of annual financial statements, filing taxes and pay roll as well as consulting activities and providing expert opinions.
Usually, the client is in direct contact with the staff of the tax consultant – only in important and complex matters does the tax consultant intervene directly.
How is the profession of a French expert-comptable organized in France?
Altogether, 19,000 tax consultants are registered in France.
Tax consultants, like lawyers, are organized into local Chambers of tax consultants ["l'ordre des experts-comptables (OEC)"].
Tax consultants can unionize in professional organizations. Two of these organizations are "Experts-comptables de France (ECF)" and "L'Institut Français des Experts-Comptables (IFEC)".
By Françoise Berton, French business lawyer
All copyrights reserved